Counting
Ten Apples Up On Top by Dr. Seuss is a fun book that shows what you can do with 10 apples on top of your head. After the book, we will often do different activities to go with the book. We will make a writing book with all the things that we can do with apples on top of out head. We also do many counting and ordering activities. My children love this book!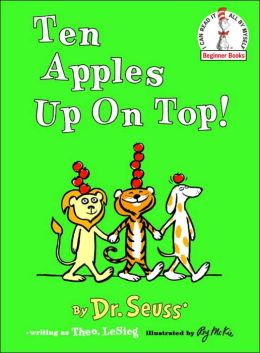 Chicka Chicka 1 2 3 by Bill Martin is a fun book that focuses on counting. Children love it because it follows the same pattern of the beloved Chicka Chicka Boom Boom book. It also has a fun song to sing with it!
Fish Eyes: A Book You Can Count On by Lois Ehlert is a counting that book that also focuses on addition.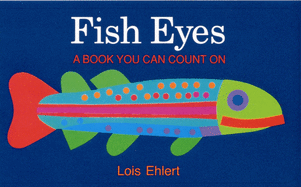 Ten Black Dots by Donald Crews is a fun book that created pictures with black dots. At the end of the book, my class creates their own Ten Black Dot picture. We display all the creative pictures for all to see. We also play other math games, like Spot the Dot. In this game I hold up a dot pattern and the tell how many in the subitizing pattern. This then becomes our math warm up before our math block starts.
Splash by Anna Jonas is a great book that works on story problems. There is always something happening in the pond. Animals coming and going. We use this book for Math Story Theater. This is when we act out math stories. I have the children pretend to be different animals (we use pictures so everyone remembers who they are). As I read the book, the children either jump into the "pond" or jump out. The children love this activity. It gets them moving, along with helping the really listen to the math story, thinking about the action that is going to be done, and then counting to see how many are in the pond.
What are your favorite math books? Please leave your ideas in the comments below!